All the Pink Dresses on the Oscars Red Carpet in One Handy Place
Julia Roberts, Gemma Chan and Helen Mirren were among many at the Academy Awards clad in pink. Let's look!Oscars Red Carpet 2019: Stars Arriving at the 91st Academy Awards87 PhotosView Slide Show›ImageJosh Haner/The New York Times
By The New York Times
Pink, a color famously associated with a generation of people who are no longer young, had a star turn at the Academy Awards tonight!
What follows are pictures of people (actors) wearing pink on the red carpet, along with some commentary from people (writers) on Twitter about the #trend.
Julia Roberts didn't show up until the end — when she presented the award for Best Picture — but she wore the color of the night, with heels to match.Julia RobertsCreditNoel West for The New York Times
Recent multi-Grammy winner Kacey Musgraves wore a Giambattista Valli tiered tulle gown in blushing-bride pink. Look:Kacey Musgraves, we love "Golden Hour!"CreditJosh Haner/The New York Times
Helen Mirren, wearing a long-sleeve layered number with accordion pleats, gave us grown-up princess vibes.
ADVERTISEMENT
Helen Mirren, you're a dream!CreditJosh Haner/The New York Times
We loved the mix of modern prairie-style and toxic Pepto-Bismol pink worn by the illustrious Gemma Chan.Gemma Chan in Valentino CoutureCreditJosh Haner/The New York Times
Our fashion critic proposed a theory: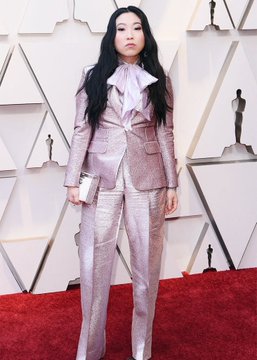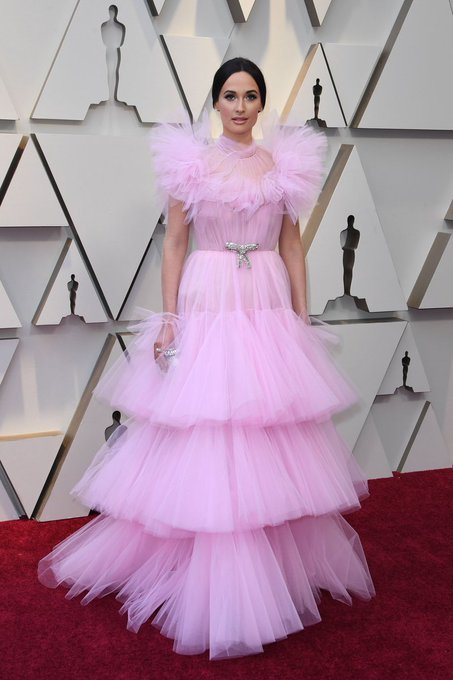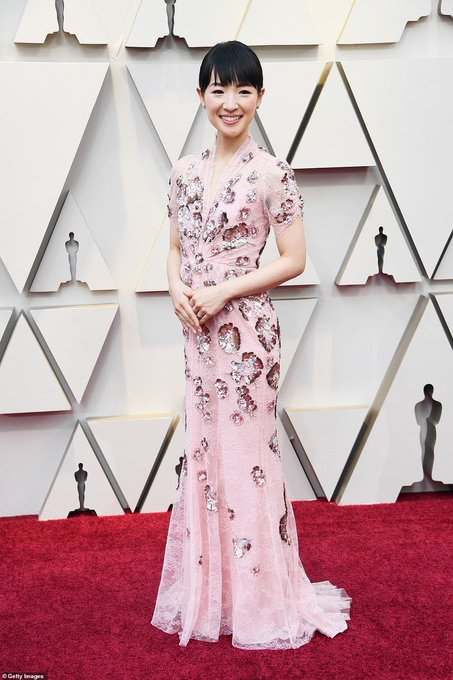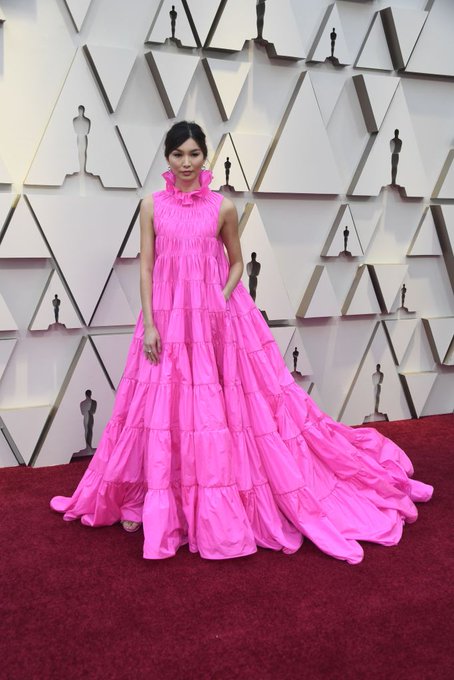 I think maybe Nancy Pelosi started a trend when she took control of the House in a hot pink dress. Just sayin' #Oscars70112:43 AM – Feb 25, 2019132 people are talking about thisTwitter Ads info and privacy
Maya Rudolph in flowers and ruffles, with a cape! If we didn't know any better, we'd think it was a Wednesday. (Heh, heh.)Maya Rudolph, you're so good in "Big Mouth."CreditJosh Haner/The New York Times
Linda Cardellini, another person who heard the call of the fashion gods (who, thus, spake and said: "Wear pink").Linda Cardellini, wrapped up like a package.CreditJosh Haner/The New York Times
Was it all a statement?
100% it's as an intense and brilliantly aggressive reclamation of feminine coding in the metoo erarachel syme✔@rachsymethe color story of this oscars is shades of pink from watermelon to ballet slipper to pulled taffy to flamingo in heat10112:48 AM – Feb 25, 2019Twitter Ads info and privacy17 people are talking about this
Clearly, there's at least one color that sparks joy for Marie Kondo.Marie Kondo, looking sparkly and tidy.CreditRichard Shotwell/Invision, via Associated Press
Here is more pink, courtesy of Angela Bassett. Bow down.Angela Bassett, a queen in all shades, but especially fuschia.CreditJosh Haner/The New York Times
Sarah Paulson's hot pink cutout dress might … have … had … pockets?Sarah Paulson, glam.CreditJosh Haner/The New York Times
Hey, even this couple wore pink!